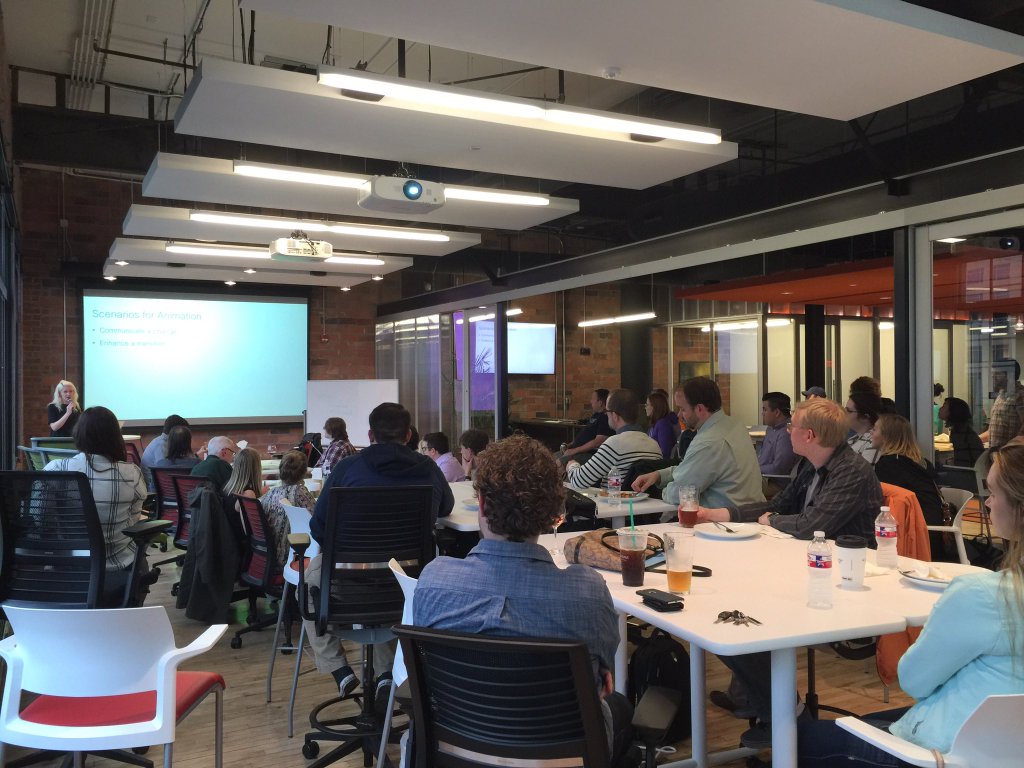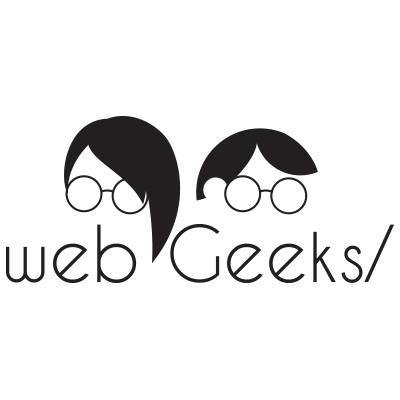 As we recover from the holiday season, it's time to reflect on the past year. For the Des Moines Web Geeks, it was incredible!
In 2016, we:
Hosted 16 events, including 12 evening events, three lunch events and our annual social event
Relaunched our lunch meeting series in the fall after a long hiatus
Relocated our evening events to The Forge by Pillar Technology – an awesome venue!
Heard from dozens of talented local professionals about a wide variety of topics
Met hundreds of people passionate about learning and growing in their fields
Refreshed our logo!
Added Jessica Le to our leadership team
Here's a look back.
January
We held our first dojo of the year, Setting Up your Computer for Web Development. We heard from Kyle Brumm about dotfiles, Justin Stevens about Sublime Text editor, and Jessica Le about getting started with Git.
February
In February, we began a three-month "framework" series, starting with Django built upon Python. We all learned something we didn't know before!
March
Continuing with our framework series, March's evening event focused around Ruby on Rails. C.J. Howard spoke to us about going from rails new to a new app in just a few commands.
And on March 21, 2016, we held our annual social event at Legend's downtown. More than 50 people came to enjoy a wide variety of speakers.
See the full list of presenters and watch videos of the presentations from the event!
April
Next on our framework series was PHP's Laravel framework. We heard from a few local Laravel experts about their experience with the framework and how to rapidly build PHP applications.
May
We relocated to The Forge in May 2016, and we haven't looked back! Pillar Technology has been a generous sponsor of the venue, food and drinks for our evening events.
To kick off the move, we hosted an evening event centered around Prototyping and UX. Rachel McClung, Emily Hughes, and Adam Anderson spoke to us about different tools for creating a good user experience – and they drew a big crowd!
June
In June, we returned to a more technical topic. Jim Kraai spoke to us about "Zen and the Art of Software Maintenance," and Eric Heikes led us through a hands-on workshop using Nightwatch for end-to-end application testing.
July
In July, we were excited to host Fred Galoso of Trello. He spoke about how to "Refactor like a Scientist."
August
We kicked off August with a security-focused evening event: JSON Web Tokens. Zach Taylor presented and Nate Rauh led a hands-on workshop.
August 2016 also marked the revival of our lunch series. Antoinette Stevens spoke about her new non-profit, Reboot Iowa, and what it's like teaching technical skills to non-technical people. Blue Compass graciously hosted this event and provided lunch.
September
In September, we met in the evening for a hands-on workshop about building desktop apps using Electron. We harnessed the power of HTML/CSS/JS to build desktop apps on Mac and Windows.
We also continued our lunch series. Jose Luis-Torres of AgSolver presented "Using React in a Rails Environment." Shift Interactive sponsored lunch for us.
October
In October, we spent an evening discussing project management and the user experience process. Eric Rowley of Shift Interactive spoke to us about keeping UX in mind while managing client expectations, especially with large projects. Ellen Butler of Happy Medium spoke about Happy Boards, a product launched by the company, and how UX differs for product development and client services work.
We also had a booth at Prairie.Code() from October 26-28. We were glad to see a lot of you there!
November
We began the month of November with a talk from Jason Jones of Gain Compliance. He spoke to us about Google App Engine and its uses for developing and deploying crucial business software. Brian Hemesath hosted us at the Global Insurance Accelerator in the East Village.
Later in the month, we heard from Austin Lyons during an evening event. He spoke about data visualization, specifically using DC3.js
December
We tried something new and held an Ugly Sweater Show-and-Tell in December. This was a blast!
Shift lended us a screen printer, and Justin Stevens designed an awesome ugly sweater print for us:
Throughout the night, a dozen people got up and showed off their latest projects or other things they found cool. It was a great way to end the year!
Thank YOU
Des Moines Web Geeks thrives because of people like you who continue to support us and the rest of the local user group community. It's incredible to see the impact of your hard work, time and dedication toward making Des Moines a better place to be.
We'd love to hear your feedback about Web Geeks! Complete this survey to let us know what you enjoy and how we can do better »
We will see you in February 2017 for our next event, An introduction to Webpack and building single page apps!
Sincerely,
Jessica, Josh, Justin, and Matt